ZHDZC-300 HOLOGRAPHlC ELECTROFORMlNG SYSTEMS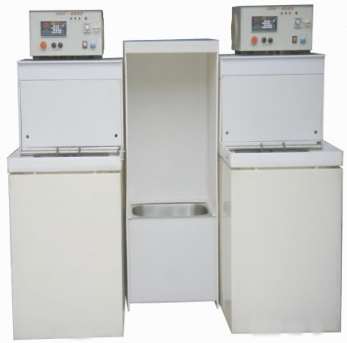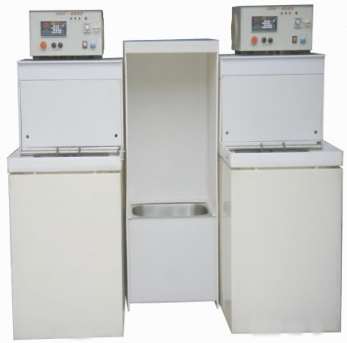 The ZHDZC--300 holographic electroforming system can provide two models: soft slot and hard slot.
Soft groove is the master plate of electroless silver or electroless nickel plated photoresist plate or plastic plate, and the master plate is electroformed into various intermediate master plate.
Hard slot is the working plate for stamping the middle master plate.
Electroless silver plating (electroless nickel plating) is a chemical process by which a conductive layer is deposited on the surface of a developing photoresist plate or a patchwork of plastic using a certain chemical and a double-tube spray gun. The plate can be electroformed in a soft groove.
Production size: electroformed holographic plate 12 * 12 inches
Productivity: no slot, 1 pieces per hour.
The equipment includes rectifier, pump, filter, heater, thermostat and timer.
The electroforming tank is equipped with a nickel sulfamate solution of 220 liters over five years and an additional three months of chemicals
Power supply: 220V 2KW/ single slot
External size: 800 x 900 x 1450mm (1 x w * h) / single slot