XASLM-Vlll DlE-CUTTlNG MACHlNE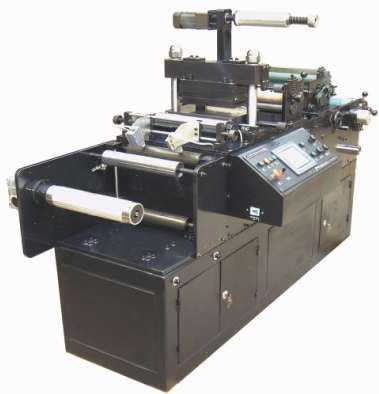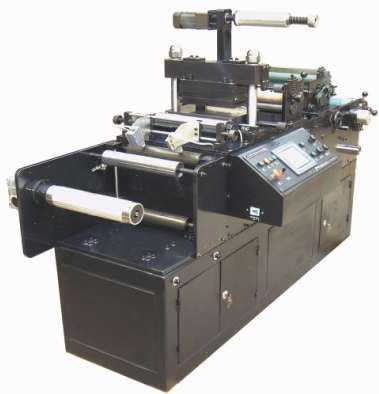 Automatic high-speed trademark die-cutting machine is mainly used for non-drying blank film labels, rolled labels with printed information (with die-cutting cursor), especially suitable for laser holographic labels with die-cutting cursor die-cutting and slicing (generally only one cursor and can be single-row and multi-row die-cutting).
The main features of the machine are as follows:
1, automatic photoelectric correction, constant tension unwinding.
2, ultra high speed die cutting, high repetition positioning accuracy.
3, microcomputer control, light control program parameter setting flexible.
4, mobile rotary knife rack, parting fine adjustment operation convenient.
5, separate waste collection and rewinding.
6, two sets of finished products are collected and rolled up.
Main technical parameters:
1, through door width: 340mm die area: 200 x 200mm2 300 * 200mm2
2, die cutting speed: MA x 250 times / min
3, cursor positioning accuracy: 0.05mm
4, right and left correction accuracy: 0.10mm
5, maximum coil diameter: unwinding 500mm, winding 400mm, discarding 350mm
6, minimum slice width: 10mm
7, bottom line: 60 gram /m2 or above.
8, power supply: 220V 2000W
9, appearance: 2450 x 1000 x 1400mm3
10, weight: 1200Kg